Welcome to LIMARP. Our bariatric surgical center is recognized worldwide by its excellence, leadership and special focus in managing patients who are overweight and have Obesity
LIMARP has been named a Center of Excellence in Metabolic and Bariatric Surgery by the US based company Surgical Review Corporation. This means that we have achieved the highest standards of quality in medical and surgical care. The Center of Excellence guarantees that the medical attention provided to patients seeking bariatric or metabolic surgery is safe and of the highest quality available worldwide, regardless of where the patient choses to have their procedure done.
As one of the first International Centers of Excellence outside the United States, it means that patients receive exclusive and unparalleled care in one of the most advanced facilities in the world. This designation is awarded after a series of rigorous onsite reviews over two year-long periods where every facet of the practice, the staff, the surgeons, and the facilities are examined by experts in the medical field to ensure that only the highest standards are consistently maintained. Very few international hospitals achieve this status, and many American Hospitals do not.
In 2017 we received a Certification by the General Health Council, it is a certification given to Health Institutions in accordance with an evaluation of standards, where the objective is the integration of actions and execution of processes in a sustainable manner under a systemic perspective and to improve the quality of medical care services and the level of safety provided to patients.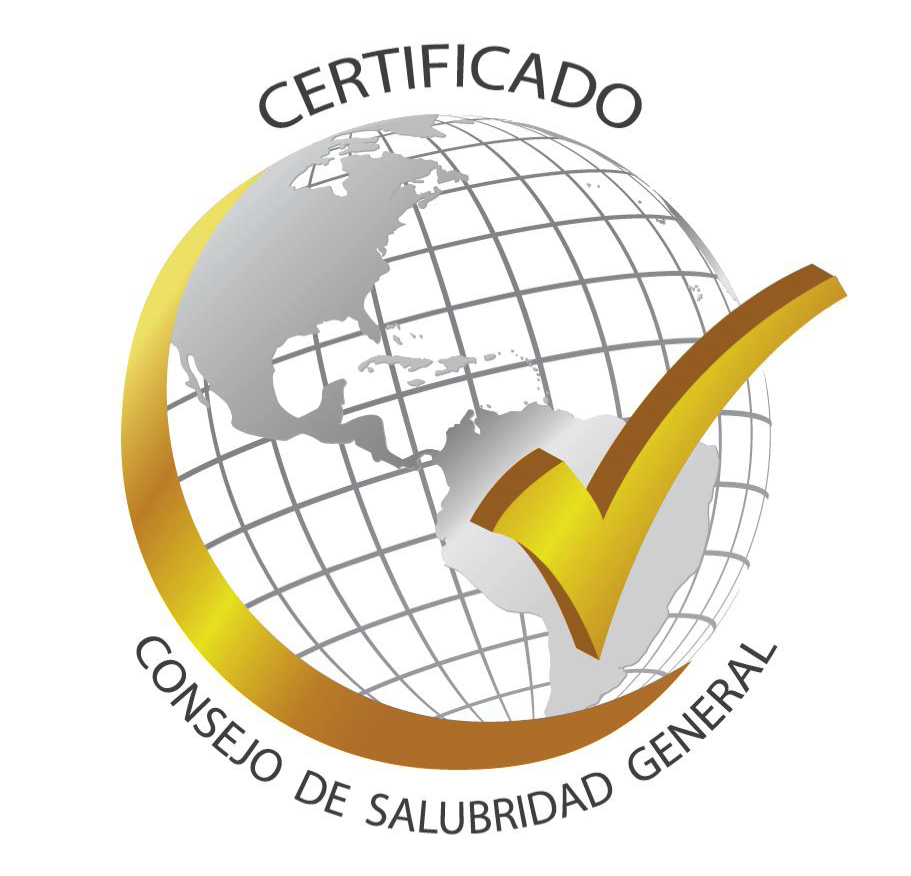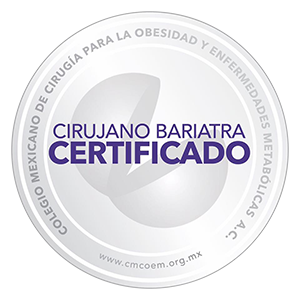 As a result of this designation, patients are assured that they will not be sharing their environment with infectious diseases common in other hospitals that are not fully specialized in weight loss surgery. The Center has also passed the highest standards of excellence established in the United States that equate to safe and effective weight loss procedure.
We share this distinction with such prestigious medical centers as: the Mayo Clinic, Princeton University Healthcare, New York University, University of California San Diego, UCLA, Washington University, Mount Sinai Hospital, and George Washington University, among others.
We are a center that renders a complete and established Bariatric Program, offering each an array of treatment options to patients with weight problems. From personalized nutritional plans that include physical activity routines, to non-invasive methods and the complete gamut of bariatirc surgeries (weight loss surgeries).
With state of the art facilities located at the amazing Grand Hotel - Plaza Agua Caliente "Twin Towers" complex, and a relaxing environment with a beautiful view of Tijuana's Country Club Golf Course, we guarantee to make your experience as pleasant as possible.
Since we opened our doors in 2002, our mission has been to help, enhance and fulfill the health of our patients. That is why we surpass every standard of quality control in patient care guidelines worldwide, helping thousands of patients who suffer from obesity and being overweight restart their lives after a weight loss procedure.

We are proud to participate actively in our patient's lives, helping people have great self-esteem, and be mentally and physically healthy.
We hope that the information that you find here is useful for you to begin your journey in seeking help, that you get to know our services and that we answer all the questions you may have.